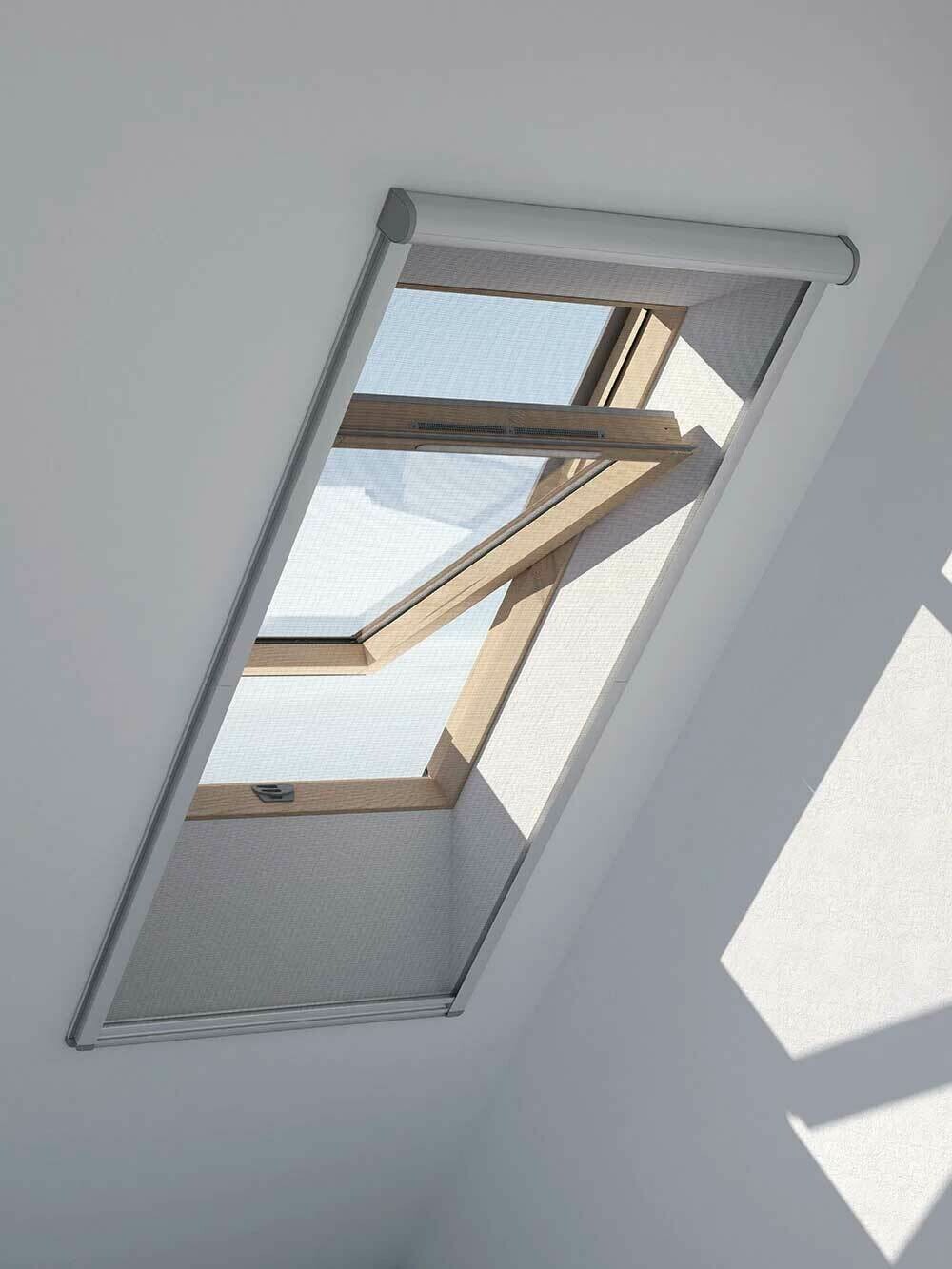 ZIA Insect Screen
6000
Let the fresh air in, keep the bugs out.
Product Details
Please note - insect screens are measured not on the size of the window, but on the width and height of the reveal. If you need some help to determine exactly which screen to order, please visit this page - https://uk.dakstra.com/zia
The ZIA insect screen is ideal for kitchens and bedrooms as it lets you enjoy your view and fresh air without insects. It is easy to install and operate and can be combined with all other Dakstra interior blinds or exterior heat protection products. The insect screen stows neatly away in the slim top casing when not in use.
Perfect insect-proof material
Easy to install and operate
Contemporary white/silver design
Durable and transparent net fabric
Follow the step-by-step instructions to find the perfect kit for your window.

The ZIA insect screen for roof windows is simple to fit.


Watch our video showing the actions needed to fix the framework of the screen in just a few short steps - it's quick and easy to do.
Delivery lead time 8 - 18 days
Save this product for later